Finding a PREMi Resolution Specialist Near You…
PREMi  is an organization of dispute resolution experts who have numerous years experience in the various dispute resolution techniques.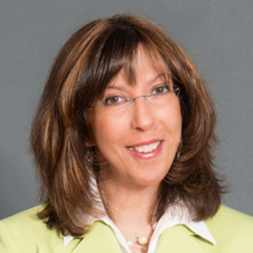 Lisa Taylor brings three decades of legal experience and almost two decades of alternative dispute resolution experience to Professional Resolution Experts of Michigan, focusing exclusively on the use of mediation to resolve domestic disputes since 2008.
After earning both her Bachelor of Arts in Economics and her Juris Doctor from the University of Michigan, she represented clients in a variety of litigation matters, concentrating on employment and family law. Because her focus since 2008 has been family law, Lisa is very knowledgeable about all such issues: determining spousal and child support, detailing parenting schedules, handling business and real estate interests, dividing retirement and non-retirement investments, allocating debt, and resolving tax issues.
Lisa believes that although family disputes are always painful, the court process should not worsen the situation. She therefore encourages mediation early, even pre-complaint filing, so that family members and their attorneys can begin discussing disputed issues before positions harden, allowing for more effective and efficient decision-making.
Lisa is very successful working with parties, guiding the discussions and helping them stay focused and rational, so they can identify options and find solutions best suited to their situation. Lisa prides herself on empowering the clients to craft the agreements, and because they feel empowered, there is actually laughter in the room, people talking with each other, and after mediation, adherence to agreements and no buyer's remorse.
Lisa currently serves as chair of the Legislation and Court Procedures Action Team of the State Bar of Michigan's Alternative Dispute Resolution Section. Lisa served as Secretary of the ADR Section Council for 5 years and received the ADR Section's George N. Bashara, Jr. Award for exemplary service and its "Hero of ADR" Award. Lisa was appointed by the Supreme Court Administrative Office to serve on the Collaborative Law Court Rules Committee, that drafted new court rules providing for joint filing and a streamlined court process for parties who work collaboratively in family law cases. Lisa is also a member of the State Bar of Michigan's Family Law Section.
In addition to completing the Institute of Continuing Legal Education (ICLE) Family Law Certificate program, Lisa trained as a mediator with ICLE and the Oakland Mediation Center. Lisa also has an AV Preeminent Lawyer rating from Martindale Hubbell, representing the highest level of peer recognition.
AREAS OF EXPERTISE
Family
Employment & Labor
EDUCATION AND TRAINING
University of Michigan, J.D.
University of Michigan, B.A. in Economics
Institute for Continuing Legal Education

Family Law Certificate Program
Domestic Relations Mediator Training

Oakland Mediation Center
Michigan State Court Administrative Office (SCAO)

Domestic Violence Screening Protocol Training

Collaborative Practice Institute of Michigan

Domestic Collaborative Practice Training
HONORS AND AWARDS
Hero of ADR Award, State Bar of Michigan ADR Section (2017)
George N. Bashara, Jr. Award, State Bar of Michigan ADR Section (2016)
AV Preeminent Lawyer (Martindale Hubbell), Peer Review Rating of 4.9 out of 5.0
PROFESSIONAL AFFILIATIONS
State Bar of Michigan

Member, Alternative Dispute Resolution and Family Law Sections
Secretary, Alternative Dispute Resolution Section Council
Member Automatic ADR Task Force
Member, Effective Practices & Procedures Committee
Past Chair, Joint Filing & Non-Adversarial Language Task Force

Michigan Supreme Court

Member SCAO Collaborative Law Rules Committee

Oakland Mediation Center
Principal, Taylor-Made Solutions PLLC
Contact
Taylor-Made Solutions, PLLC
30200 Telegraph Road
Suite 105
Bingham Farms, MI 48025
(248) 909-0631
www.apeacefuldivorce.com
Search for other PREMI professionals
PREMi is a unique association of lawyer ADR professionals with unparalleled expertise in ADR processes, the substantive disciplines that underlay disputes, and the state and federal courts that hear them.  Our mediator/arbitrators are diverse in every respect: dispute resolution styles, legal and educational backgrounds,
race, gender, and geography.