Finding a PREMi Resolution Specialist Near You…
PREMi  is an organization of dispute resolution experts who have numerous years experience in the various dispute resolution techniques.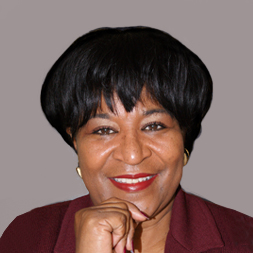 Earlene Baggett-Hayes has utilized alternative dispute resolution throughout her career. As an attorney, she has represented both plaintiffs and defendants in various aspects of employment and labor law, approaching litigation vociferously and zealously.  Other law practice experience ranges business and real estate to domestic relations and probate work. Prior to entering the legal arena, Earlene served in managerial positions in Human Resources in both the automotive and telecommunications industries. There she excelled in negotiating labor contracts, as well as overseeing and resolving employee disputes at all levels of the organizations. Earlene currently serves on numerous national mediation and arbitration panels and travels extensively in that role.
As a mediator, Earlene utilizes facilitative, evaluative, and transformative processes, and has mediated cases involving large corporations to small businesses, employment and labor, domestic relations, community service agencies, the probate arena, neighborhood disputes, municipalities, and religious institutions.  Additionally, for over ten years she has developed and conducted mediation training that include 40-hour Civil Mediation Training, 40-hour Domestic Mediation Training, and numerous other programs targeted to specific aspects of mediation.
In her arbitrator role, Earlene serves as a sole arbitrator and on three-person panels.  She has written numerous reasoned awards for both public and private sector parties and disputes, and has participated in and conducted extensive training on arbitration topics.  She regularly serves as a guest lecturer for national ADR administrators, colleges, universities, and law schools to discuss mediation and arbitration. Earlene has also written numerous articles on ADR-related topics, all of which have been published.
Earlene is a Distinguished Fellow of the International Academy of Mediators. She also received the D. Augustus Straker Trailblazer Award for her work in alternative dispute resolution as both a practitioner and a mentor.  In addition, Earlene has been recognized by the National Association of Business Women, the National Association of Negro Business and Professional Women, and the Oakland County Bar Association. Recently, Earlene received the Payne-Pulliam "Hero Next Door" award and was recognized by the Michigan State Bar for her "Distinguished Service in ADR."
AREAS OF EXPERTISE
Civil Rights
Construction
Disability
Employment/Labor
Family
Municipal
Real Estate
Public Interest Facilitation
School Law
Special Education
Wrongful Discharge
Zoning/Planning
EDUCATION AND TRAINING
Creighton University School of Law, J.D.
Roosevelt University, M.P.A.
Creighton University, B.A.
Pepperdine University, Mediating Employment Disputes
Michigan Approved 40-Hour Civil Mediation Training
Michigan Approved 40-Hour Domestic Relations Mediation Training
Family Law Institute
Michigan Department of Civil Rights 40-Hour Mediation Training
National Bar Association Arbitration and Mediation Panel Certification Seminars
National Bar Association, Sports Arbitration
Advanced Negotiations & Dispute Resolution Institute, Institute of Continuing Legal Education
United States Postal Service Transformative Mediation Training
National Association of Railway Referees Training
Multi-Party, Facilitative Mediations Training
Mediating Conservatorship and Guardianship Matters
HONORS AND AWARDS
2016 Distinguished Fellow, International Academy of Mediators
2013 D. Augustus Straker Trailblazer Award
2012 NANBPW Women's First Award
2009 National Association of Business Women's Professionalism Award
2005 Oakland County Bar Association Leon Hubbard Diversity Award
BAR ADMISSIONS
State of Michigan
State of Illinois
State of Georgia (pending)
US District Court for Eastern District of Michigan
Illinois Supreme Court
PROFESSIONAL AFFILIATIONS
American Bar Association
Michigan State Bar Association
Illinois Bar Association
Michigan State Bar Council
National Bar Association, Board Member
Wolverine Bar Association
D. Augustus Straker Bar Association, Board Member
Oakland County Bar Association, Diversity Chair
Detroit Metropolitan Bar Association
Supreme Court Administrators Office, Special Task Force
Search for other PREMI professionals
PREMi is a unique association of lawyer ADR professionals with unparalleled expertise in ADR processes, the substantive disciplines that underlay disputes, and the state and federal courts that hear them.  Our mediator/arbitrators are diverse in every respect: dispute resolution styles, legal and educational backgrounds,
race, gender, and geography.