Finding a PREMi Resolution Specialist Near You…
PREMi  is an organization of dispute resolution experts who have numerous years experience in the various dispute resolution techniques.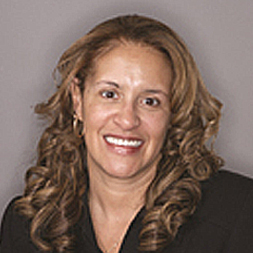 Toni Raheem has more than 30 years of experience in the practice of law, more than a decade of which she has served exclusively as a mediator, arbitrator or other alternative dispute resolution (ADR) neutral.
Toni clerked for U.S. District Court Judge Julian Cook, and after which she went on to become a partner at Honigman Miller Schwartz & Cohn. Toni opened her own practice in 1993, focusing on business, civil rights, domestic and defamation matters. In 2005, her practice converted to an exclusively ADR practice, including mediation, arbitration, fact finding and case evaluation. In addition, Ms. Raheem has taught ADR as an adjunct professor at Wayne State Law School, Michigan State College of Law and Western Michigan Thomas M. Cooley Law School. She has also taught conflict resolution theories at the Oakland University graduate school of Public Administration. 
Toni has conducted hundreds of mediations and arbitrations and has completed numerous advanced and basic ADR training programs.  She is a State Court-approved trainer for advanced and basic mediation training and on the court approved mediator list in several Michigan counties.
AREAS OF EXPERTISE
Civil Rights
Commercial litigation
Contracts
Defamation
Domestic
Education
Employment
Personal Injury
Police Misconduct
Probate
Real Estate
Torts

 
EDUCATION AND TRAINING
Detroit College of Law, JD
Michigan State University, BA
General Civil Mediation Certified Training
Domestic Mediation Certified Training
Med/Arb Training (PREMi)
FINRA Arbitration Training
Dispute Resolution Skills, National Judicial College
HONORS AND AWARDS
Distinguished Service Award, State Bar of Michigan ADR Section, 2019
Women in Law Award 2018, Lawyer's Monthly
Super Lawyer – Michigan, ADR (Thomson Reuters), 2017-2020
Distinguished Fellow, International Academy of Mediators, 2015
George Bashara Award, Alternative Dispute Resolution Section of State Bar of Michigan
Trailblazer Award, D. Augustus Straker Bar Association
Businesswoman of the Year Award, Association of Negro Business and Professional Women
PROFESSIONAL AFFILIATIONS
 State Bar of Michigan, Alternative Dispute Resolution Section, Chair 2013-2014
Federal Bar Association, ADR committee founding member
State Court Administrative Office (SCAO)
Appointed to numerous Committees to revise Mediation Court Rules, update Mediator Standards of Conduct, and to advise on various state Mediation policies
Institute for Continuing Legal Education, presenter, instructor, and moderator of various programs
National Bar Association
Wolverine Bar Association
Oakland County Bar Association, ADR Committee
Oakland County Bar Association, Diversity Committee, Chair and Vice Chair
Detroit Metropolitan Bar Association, ADR Committee founding member
D. Augustus Straker Bar Association
Round Table Solutions, Board Member
Association for Conflict Resolution, Board Member

 

Collaborative Practice Institute of Michigan
Guest on Practical Law television program
Guest on Due Process television program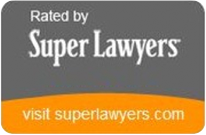 PUBLICATIONS
Michigan Legal News, Combining ADR Processes, October 2019
Institute for Continuing Legal Education website: "Ten Tips for A Successful Negotiation" September, 2015
 Family Law Journal, "Divorce and the Modern Family", January 2014
 Family Law Journal, Columnist: "Mediation Matters", April 2011-Present
 Michigan Lawyers' Weekly, 11/08 "Mediation & the Seasoned Attorney"
 Laches, 9/08, "Justice at Heart, Good Business in Mind" 
Laches, May 2008, Co-Author with Zena Zumeta "Winning in Mediation"
State Bar of Michigan, ADR Newsletter, Thinking Creatively About Mediation
Michigan Lawyers' Weekly, "Facilitative Mediation in Family Law Cases", 2003
Search for other PREMI professionals
PREMi is a unique association of lawyer ADR professionals with unparalleled expertise in ADR processes, the substantive disciplines that underlay disputes, and the state and federal courts that hear them.  Our mediator/arbitrators are diverse in every respect: dispute resolution styles, legal and educational backgrounds,
race, gender, and geography.